Dental Pain Relief Clinic Q&A
If you feel sudden dental pain, you might want to visit urgent care. Call our team of professionals at Medallus Medical Urgent Care Center and let us help treat your dental pain. We are conveniently located at 721A 1st Ave South Jamestown, ND 58401. We serve patients from Jamestown ND and surrounding areas.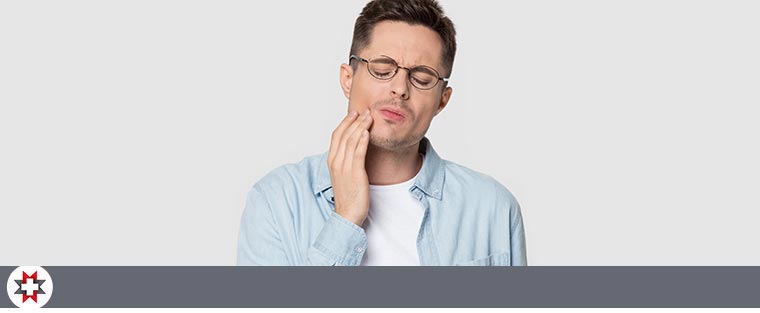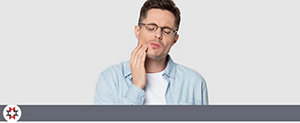 Table of Contents:
Why can dental pain be so severe?
How do I know if my toothache is serious?
How do I know if my tooth is infected?
How do you get rid of a toothache?
Why can dental pain be so severe?

To understand why dental pain can be so severe, you must first understand what the anatomy of a tooth is like. On the outside of the tooth, we see the white enamel that is hard and strong and acts as a protective layer. The next inner layer is composed of dentin, a softer tissue with many tiny tubules that branch in all directions.

The tooth's innermost layer is often referred to as the "pulp" cavity, which houses the blood vessels and nerves. The pulp nerves are some of the most sensitive nerves in the body. When the enamel wears down over time, the dentin tubules become exposed, and all irritants can easily reach the nerves. This close contact increases sensitivity and furthers pain.
How do I know if my toothache is serious?

Toothaches can have many causes and may only be a minor concern. However, more severe conditions causing a toothache could require medical treatment. Generally, you should visit your physician or dentist if your pain lasts longer than a few days and is not relieved by over-the-counter pain relievers like ibuprofen (Advil) and acetaminophen (Tylenol). If your jaw or cheek has become noticeably swollen, it may be best to seek medical attention.

Further, it is best to discuss your tooth pain with a physician if it is rendering you unable to chew, as malnutrition would become a concern with decreased food intake. If you have an infection in your tooth or gums, and it is left untreated, the infection can spread and become life-threatening. If you are experiencing a productive cough with bloody phlegm, difficulty breathing or swallowing, or experiencing chest pain; you should seek immediate medical attention.
How do I know if my tooth is infected?

Numerous symptoms will signal if an infection is present in the body. A strong indicator of infection is fever, which is considered a temperature over 100.4 degrees Fahrenheit. With an infection, your pain will likely be more severe and can radiate through the jaw, temporomandibular joint (TMJ), and ear. In addition, you may notice your tooth to be more sensitive to temperature and food.

Swelling is another common sign of a tooth infection. Swelling may be seen in two places, the cheeks, and jaw, as a result of inflammation or in the lymph nodes around the face and neck, which is caused by increased immunity activity when an infection is present.
How do you get rid of a toothache?

Your first step in treating a toothache is to use over-the-counter medications to relieve pain, such as acetaminophen (Tylenol) and ibuprofen (Advil). Various dental creams may also be used to numb the gums. If your toothache does not dissipate in a few days with at-home remedies, you will likely require medical intervention. Your health care provider will inspect your teeth and gums and likely order a dental x-ray to be performed to determine if there is tooth decay or other prominent issues.

If tooth decay is the root of your symptoms, the tooth and decayed material will be removed and replaced. In the instance of a severely impacted tooth, surgery will likely be necessary. If your toothache is caused by a bacterial infection, a one to a two-week course of antibiotics will be prescribed. This infection may be in the tooth and gums causing direct pain, or it may be a case of sinusitis (sinus infection) with pressure causing indirect pain in the teeth.

Here at Medallus Medical Urgent Care Center, our well-experienced healthcare professionals offer numerous services to cover all of your needs and concerns. If you are experiencing dental pain, our physicians can help, so please don't hesitate to contact our office. Appointments can be made online, over the phone, or you can simply walk in during office hours to be seen. We serve patients from Jamestown ND, Valley City ND, Devils Lake ND, West Fargo ND and Fargo ND.