4 Questions to Ask Your Skin Rash Treatment Specialist
Are you experiencing a skin rash? Call our team of professionals at Medallus Medical Urgent Care Center and get comprehensive treatment. We are conveniently located at 721A 1st Ave South Jamestown, ND 58401. We serve patients from Jamestown, ND and surrounding areas.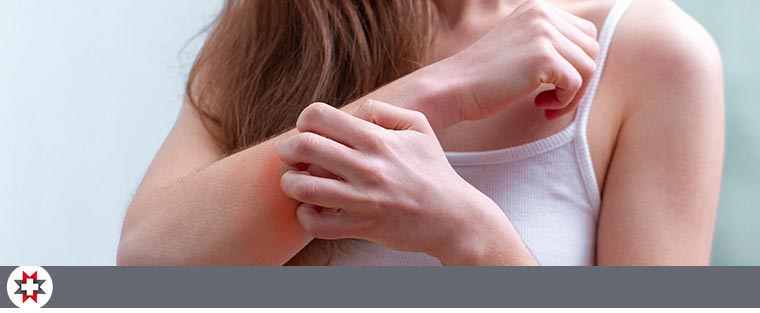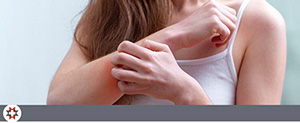 Table of Contents:
What causes skin rashes?
What are the treatments offered for skin rashes?
When should I worry about a rash?
How can you tell if a rash is severe?
What causes skin rashes?

Rashes are characterized as abnormal changes in the skin's texture and color. They're usually a result of inflammation and can be caused by several things, as there are many different kinds of rashes. Eczema is one of the most common rashes seen in children and is characterized by red itchy skin that appears scaly and dry. Eczema is a broad term, and there are many different forms of the condition, such as contact and atopic dermatitis.

Eczema can be caused by several factors relating to your environment, genetics, and immune system. For example, exposure to irritating substances and an overactive immune system can cause eczema. You are also much more likely to have eczema if you have a previous family history of the condition. In children that are not potty trained, diaper rash is a familiar concern to many parents. This condition may extend to the thighs and make your child fussy.

Diaper rash occurs as stool and urine irritate the skin, as does friction and chaffing. Usually, diaper rash is seen if soiled diapers are left unchanged for too long or if your child has especially sensitive skin. Heat rash sometimes referred to as "prickly heat," is seen more frequently in children than adults. This type of rash is seen with hot weather and activities that increase perspiration, resulting from trapped sweat in the pores. Itching may accompany this rash, though it is not always present. Impetigo is a highly contagious infection caused by bacteria and appears as a crusty yellow rash with itchy fluid-filled sores. This infection is usually seen around the mouth and the nose, though it can quickly spread elsewhere.

Chickenpox is another common rash seen primarily in children and results from a viral infection. This rash forms severely itchy blisters over the whole body. Similarly, measles is caused by a viral infection in the respiratory tract and results in widespread red bumps that are often itchy.
What are the treatments offered for skin rashes?

Generally, rashes are treated with corticosteroids as these medications reduce the activity of the immune system, which causes inflammation and a subsequent rash. For example, creams containing hydrocortisone can relieve the rash and the itchiness associated with it.

If the cause of the rash is determined to be fungal, viral, or bacterial, you may be prescribed medications to fight the infection, such as antifungals, antivirals, and antibiotics, respectively. In addition, you should use gentle moisturizers and keep the rash uncovered to ensure airflow. Certain topical applications can also be used to soothe burning and itching.
When should I worry about a rash?

If you suspect an irritant causes your rash, it is best to remove that product from your daily use. If the inflammation is not caused by irritation, numerous over-the-counter medications are available and effective. Should a rash not be helped by at-home treatment, you should seek medical treatment.
How can you tell if a rash is severe?

If more severe symptoms develop, you should seek immediate medical attention for a rash. Signs and symptoms to be attentive to include dyspnea (difficulty breathing or shortness of breath), lightheadedness, nausea, vomiting, or purplish skin discoloration. If your rash results from an infection, you should visit the emergency room if a fever over 103 degrees Fahrenheit is ever measured. Generally, you should seek attention for a rash if at-home treatments do not provide relief or it persists for a long period.

If you or your child are presenting a skin rash, our exceptional health care professionals at Medallus Medical Urgent Care center can help. With our broad array of treatment services, we guarantee quality care that meets all of your needs. So please, do not hesitate to give our office a call or book an appointment online to be seen as soon as possible. Alternatively, if your matters are more urgent, we also accept walk-in appointments. We serve patients from Jamestown ND, Valley City ND, Devils Lake ND, West Fargo ND and Fargo ND.